UNICEF Halloween Ball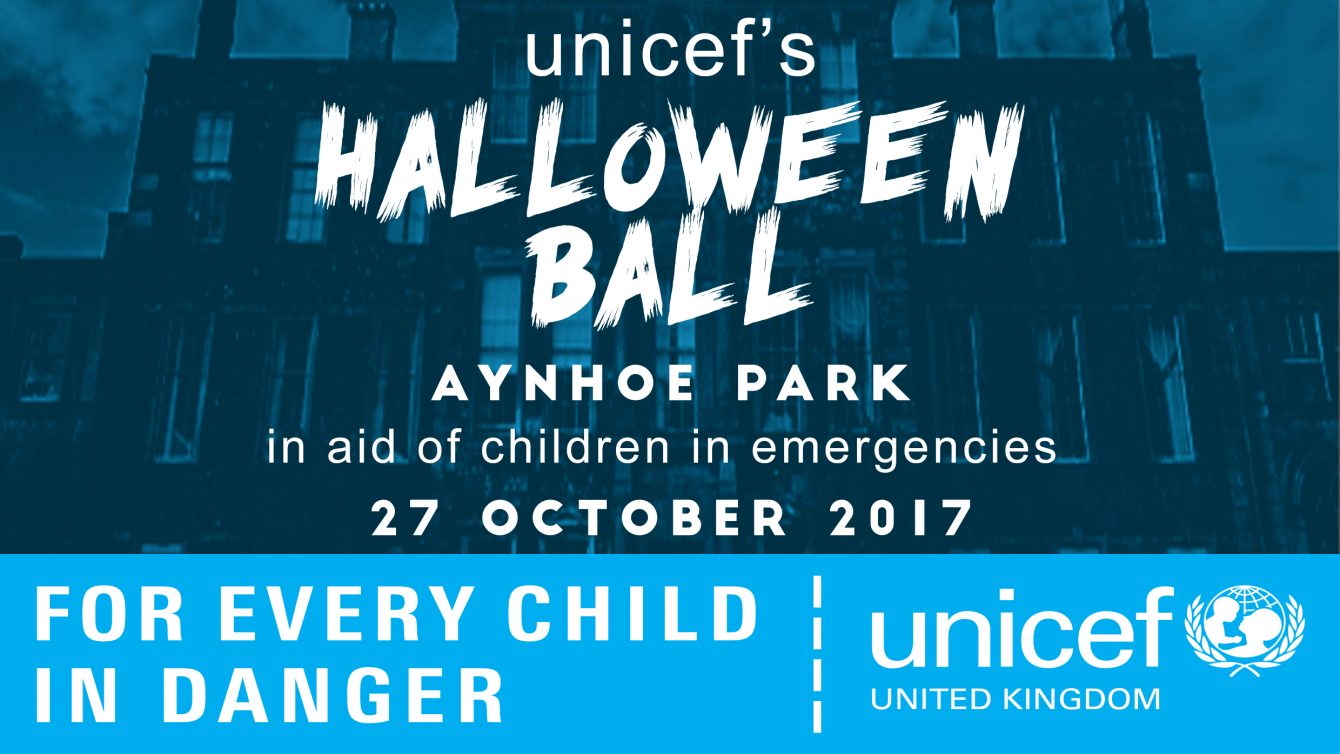 This month we are proud to be hosting the UNICEF Halloween Ball on Friday 27th October.
I am sure you are aware of the amazing work that UNICEF do for children all over the world.
The money raised at the Halloween Ball will help Uncief provide blankets, life-saving food, clean water, healthcare and psychosocial support to children whose lives have been devastated by the conflict.
UNICEF is the world's leading children's charity and works in 190 countries helping children worldwide who are in danger from a humanitarian emergency to the chaos to war and disaster.
UNICEF launched the Halloween Ball in 2013 and has raised over £3.2 million
"The conflict in Syria is the largest humanitarian crisis since World War 2 and the shocking images we've seen of children suffering inside Syria and those making terrifying journeys across Europe in search of safety are utterly heart-breaking".
Jemima Khan, UNICEF UK Ambassador for over 15 years and Founder of the UNICEF Halloween Ball said.
This year UNICEF have decided to take their Halloween Ball out of London to create a more intimate immersive party here at Aynhoe.
The immersive side of the event will take guests on an interactive journey throughout the house and there are very exciting plans for international renowned artists and DJs in the Orangery and after party. – can't be revealed yet!
Performers in the past have been Robbie Williams, Lily Allen, Tinie Tempah, Bryan Adams, Rita Ora and Mark Ronson.
As Sophie and James are members of the UNICEF committee –  they have a small allocation of tickets for this invite only event, to ask 'Friends of Aynhoe' to join them in their aim to raise as much money as they can for such an important cause.
If you are interested in attending this event, please contact me,  ellie@aynhoepark.co.uk for more information.