Table Manners – Traditional Christmas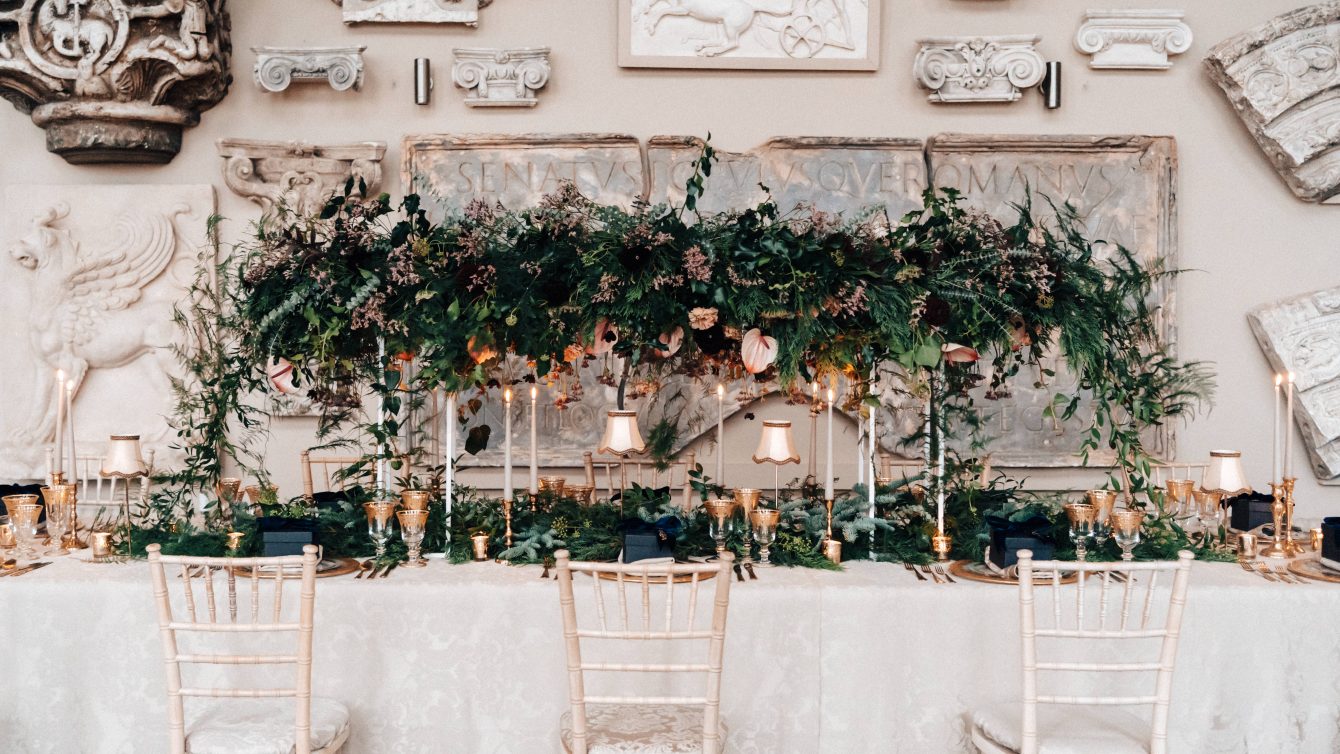 What a year! If you're anything like me Christmas has crept up on you! We know it's coming every year but still every year feel unprepared!
I hope this inspiration will help you and your festive table and help you tick another thing off the endless to do list!
My Christmas tablescape design this year is inspired by my research into victorian table dressing.
The victorian references showed the tables with avant-garde feasting centre pieces – fruits and flowers laden the table and flower or foliage installations towered over the table.
Sketch in hand, Rebel and the Rose helped me achieve the look with Esther's gorgeous floral design. It was important to have the height but also the traditional touches like the foliage on the corners of the table – which is actually my favourite detail!
The linen had to be traditional so I used a subtle damask design and tableware had to stand out on the muted table so I chose a beautiful range from Duchess and Butler
I opted for present boxes from A Modern Grand Tour instead of crackers and made them the place names with bespoke embroidered velvet ribbon from the Embroidered Napkin Company.
It was traditional on a Victorian table to have lots of candles, candlesticks and shades, I love candles so used tea lights and tapered candles and shades (not with real candles) – I love this look as it mixes so many textures within the table scape and makes it look elegant and rich of detail.
I picked up shades from a flee market but you can get them online.
What is left is to add is you, family and friends!
Photography by James Fear