The Club Lounge & Wine Cellar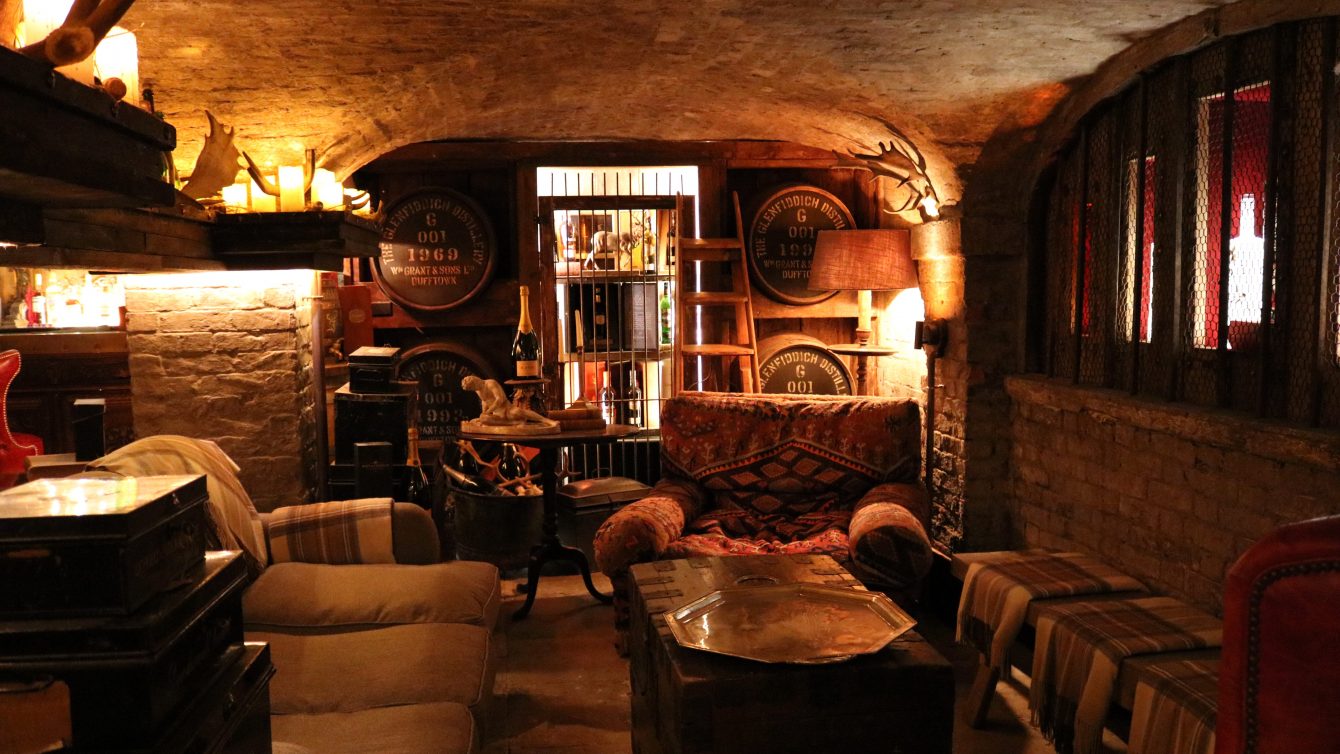 If there is one thing we love about Aynhoe, it's that it is constantly changing and evolving – whether it's a triceratops skull in the library or 50 deer in the parkland…the house will never fail to surprise us.
We are so excited to announce our most recent project that we have been working on for the last few months – we have now extended our downstairs club to create a 'club lounge' and 'tasting room'.
The decadant lounge interior, much like the rest of the house is filled with treasures from James and Sophie's travels whilst also creating the perfect atmosphere for late night drinking – with it's red leather walls, flickering candles and a large brass bar…who could resist this after-hours speakeasy.
For those who have been to Aynhoe, you may have partied into the early hours in the club but now you can take a time out from dancing with the DJ and move on into the 'lounge' where you will receive your very own bottle service, choose from a variety of our limited edition bottles – ask the butler to crack open our special 'White Hart' Glenfiddich whisky, a bottle of our exclusive Mal Mezcal or our magnum bottle of Aynhoe Chase vodka for the perfect night cap.
If you fancy something a little more sophisticated during your event – why not let our sommelier take you into our 'tasting room' where he stores his treasures – both the house's extensive wine list and a secret cache of special-occasion labels, where you can have your own drinks tasting and pick out the perfect bottle or two for your event.
"These aren't everyday wines; like the pieces that adorn the house, they're the result of extensive travel, expert selection and a splash of serendipity."