…the 70s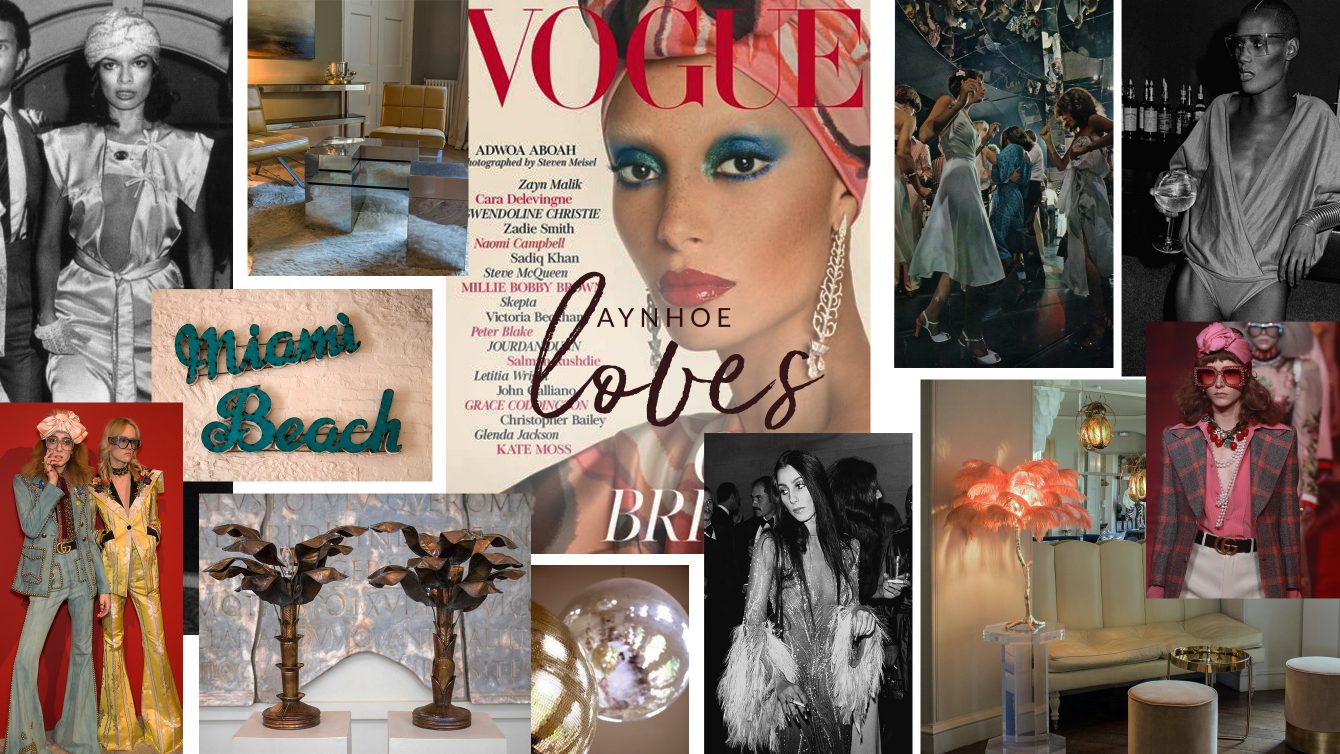 With thanks to Edward Enninful and his show stopping first Vogue cover with model Adwoa Aboah – and fashion's power houses like Saint Laurent and Gucci taking to the runway in high waisted bell bottoms, shoulder pads and lux dresses.
 – We can't help but get inspired and reflect on 70s style.
Whether your room features a statement piece or is a wash of gold, A 70s style creates a fun and playful opulence.
The www.amoderngrandtour.com website is brimming with 70s items, here are a couple of our favs!
Palms are synonymous with the hollywood regency 70s style and this not quite – a pair, pair! Would be perfect to frame a picture or as bedside table lamps.
Whether yours is a 70s style whiskey sour or martini this glass and lucite bar shelving unit would house beautifully your finest collection of spirits and cocktail paraphernalia. If you don't want to play host Abigail's party style this simple yet unusual shelving unit will showcase your special decorative items perfectly.
Nothing says 70s quite like lucite. This original table is chic in design – a statement in the art of understated. A great dining or kitchen table and a even better entrance hall table with classic chandelier centred above piles of books, small plaster sculptures and a vase of white flowers.
 4. MINI PALM FEATHER LAMP IN DUSTY ROSE
For those that don't have the floor space for a feather lamp we now have the mini feather lamp and in exclusive 'mini' colours.  Lights on or off the feather lamp is a stylish decorative piece.
You can't get much more 70s than thick velvet cord in a rusty hue especially framed in gold. This pair of chairs will sit perfectly around a gold table or as bedroom or bathroom chairs for a desk or dressing table.
For more information on any of the above – please contact info@amoderngrandtour.com or visit our website www.amoderngrandtour.com