…Interiors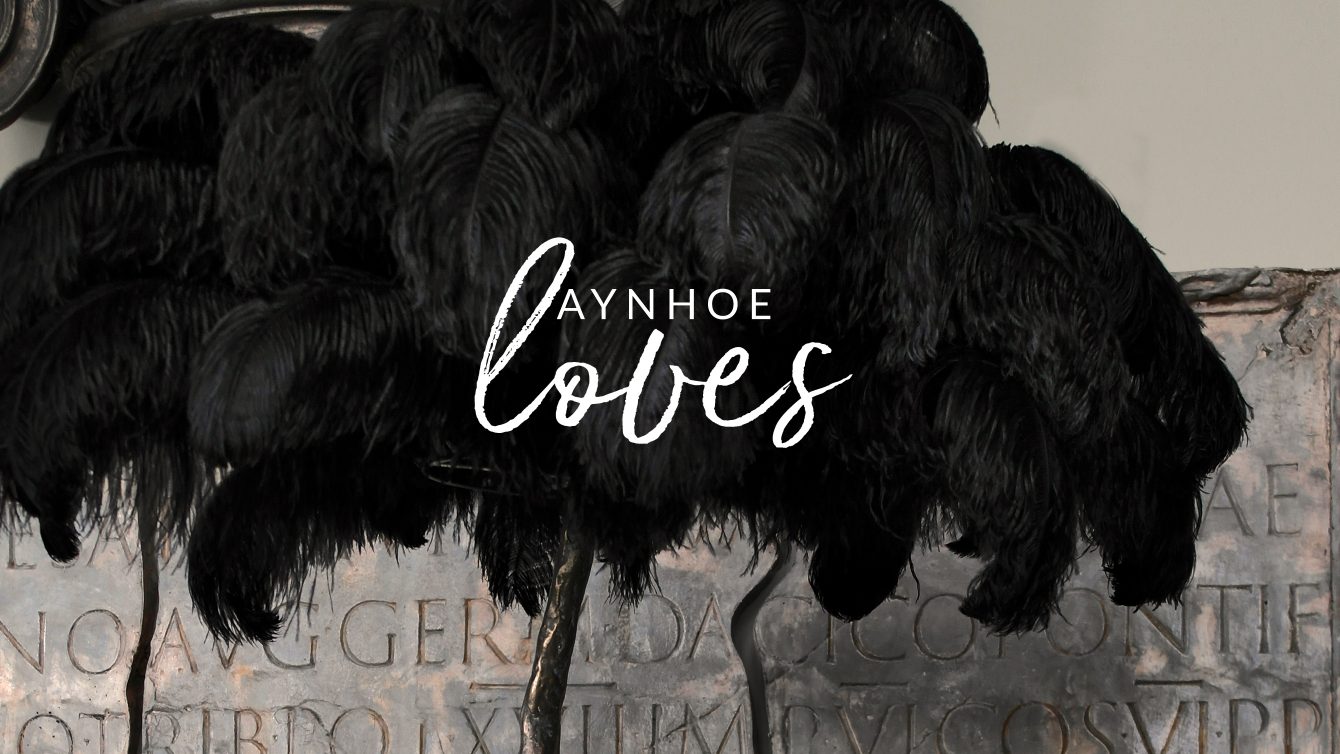 www.amoderngrandtour.com started as a passion project, a place for friends and admirers of Aynhoe to start their own modern grand tour by investing in my curated collection of fine art, modern design and exclusive editions.
Many pieces on the www.amoderngrandtour.com have a story to me – maybe Sophie and I have traveled around the world to find it, the item has a funny tale or it's just because I love it!
This month I have chosen 5 of my favourites currently available on the website to buy. 
1. FEATHER LAMP IN BLACK WITH BRONZE BASE
The Feather lamp speaks for itself – I am so proud to see the feather lamp in homes, hotels, studios and famous department stores all over the world. Now available in 14 hues and 4 finishes.
2. 'BATMOBILE' BATMAN PEDAL CAR 
Lyon loves batman and when I found this, I just had to buy it! The batmobile is in great condition for all the speeding it's done around Gotham City. I would display hung as 'piece' of art on the wall.
3.  JONN SWANNELL PRINTS SHOT AT AYNHOE PARK
It's always such a pleasure when world renowned John Swannell  asks to shoot here. I love collecting photography! These exclusive editions are so wonderful – I love that the model is photographed next to plaster – but you slightly wonder which is real!
4. 19TH CENTURY SOLID TREEN HAT/WIG BLOCKS
I know that not many will have room for a collection of wig heads but this is a really interesting unusual set. I would display on a table or shelves with wigs and hats.
5. THE COUNTRY SEAT 
If I could buy furniture especially arm chairs and sofas all day I would but Sophie has put a slight stop to it.. So instead we are manufacturing our own! This is the country seat, my first arm chair design, inspired by my favourite vintage arm chairs that I have collected over the years.
For more information on any of the above – please contact info@amoderngrandtour.com or visit our website www.amoderngrandtour.com