2018 From James Perkins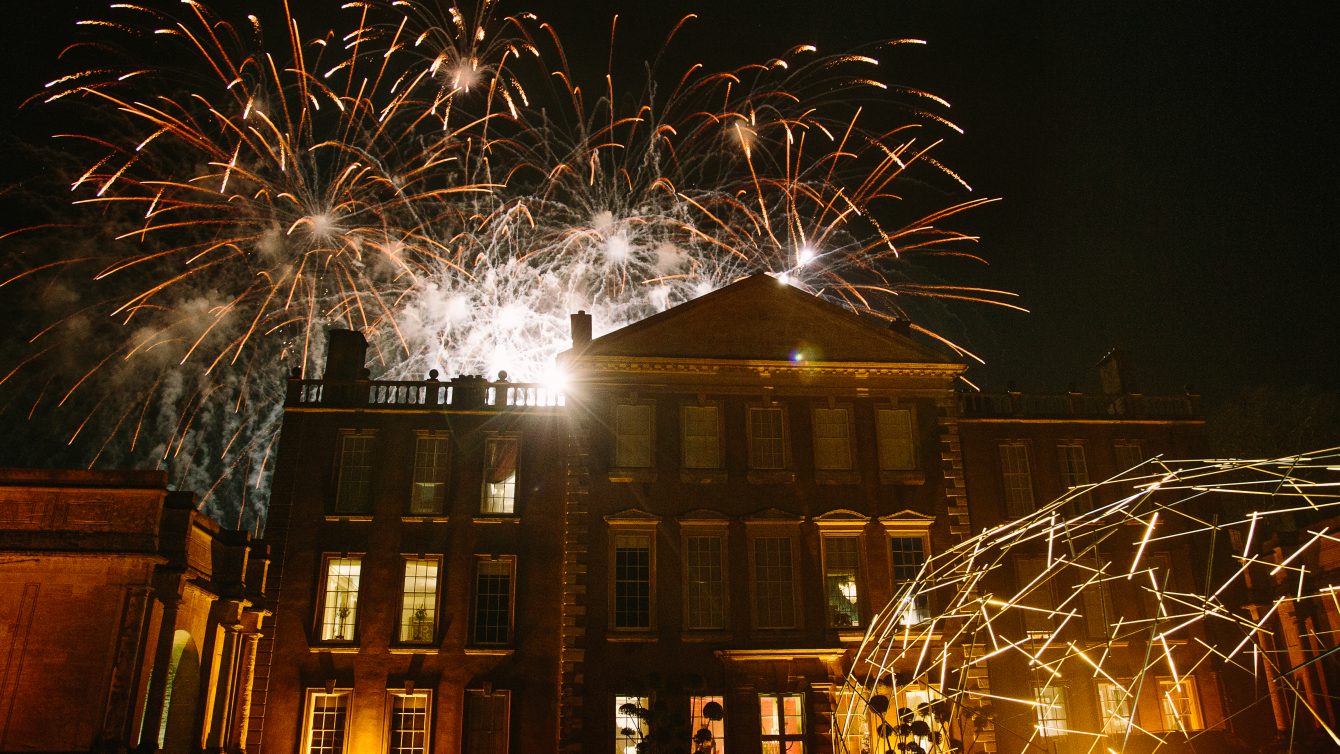 As 2018 ends, we take a look back at what an amazing year we have had here at Aynhoe Park and within A Modern Grand Tour.
With so many special events, weddings, photoshoots and more, we are so honoured by those who chose Aynhoe to host their celebrations.
It has been another exciting year for A Modern Grand Tour, our ever-changing and expanding interiors company. We started and ended the year at Maison & Objet in Paris, showcasing our new furniture and lighting collection, as well as our extended homeware collection. The show was an inspiring opportunity for A Modern Grand Tour and as ever the feather lamps have been very well received by press and designers.
Sophie and I have been on many adventures over 2018 amassing ideas for new collectables! and more curiosities and interesting vintage pieces from our travels which have been placed on the website – and include finds from Germany, Oman, Italy and my latest trip to India.
Aynhoe Park has had an equally exciting year, starting with the West Terrace being licensed for Civil Ceremonies outside.
With the heatwave over the summer, we saw so many weddings outside, overlooking the White Hart Deer in the Park – a truly magical place to say your vows.
Sophie then took on a new venture, one that she had been dreaming about since I can remember – to create our own 'Aynhoe' Stationery range.
With the help from Papier, her vision was realised working alongside illustrator, Victoria Fitzroy to create the Animal and Classical range.
Our Aynhoe Park Stationey is now available to buy through www.amoderngrandtour.com.
Always such an honour to host the annual Aynho village fete, with traditional games, glorious homegrown produce and my favourite the tombola!
No Aynhoe year would not be complete without our annual frolic at Wilderness festival in our Aynhoe Backstage area – which really was a weekend to remember, with help from Josh Wood, Charlotte Tilbury, Amie Bone, Prop Factory and Mermaid Cave. Personally I can't thank the line up of DJ's enough, everyone on the line up made the weekend – I danced to James Monro on the Saturday so much that I think I left foot prints in the ground at Cornbury Park!
Groove Armanda's private set before they went down to the valley was really something! All topped off with an after party back at Aynhoe Park hosted by Perrier Jouet with Rolls Royce transfers!
But the biggest news to date in my opinion is my proposal to Sophie before Christmas – thankfully she said yes! and we marry this year!
We are looking forward to the next chapter in our lives with the children.
We have lots of changes coming for 2019 within the house and for A Modern Grand Tour and I hope in which ever way you can you will be a part of Aynhoe, our history and future.
The A Modern Grand Tour shop is expanding and will be taking over a new room in the house. The restoration of the original kitchen has started and the refurbishment of the West Wing will soon be underway to create more bedrooms.
You can follow our wedding planning journey as Sophie shares her tips, how to's and insider knowledge on how to plan a wedding so keep an eye out on our social media and musings page to read more.
I leave you with the photograph below for Harrods Magazine this year by Charlie Gray
Wishing everyone the very best
James Perkins
Photography Credits:
Sanshine Photography
Faye Cornhill Photography
Barker Evans Photography
Charlie Gray Photography